ComfortLine DIP switch L-DALI2
---
For installation in linear luminaires
Linear LED driver with DALI2 and PUSH button dimming interface. Integrated DIP switch for individual setting of the output current.
Product benefits
Available in different wattages
Dimmable: DALI (Ed. 2) and PUSH key
Product guarantee: 5 years
Selectable output current via DIP switch
Very low ripple: < 3%
Long service life: up to 100.000 hrs.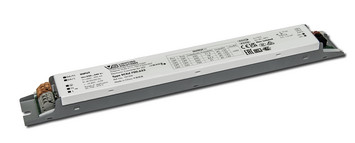 Choose a variant:
ComfortLine DIP switch L-DALI2
| Ref. No. | Type | Max. output power at AC operation | EU Declaration of Conformity | CB certificate | ENEC certificate | CCC certificate |
| --- | --- | --- | --- | --- | --- | --- |
| 187335 | ECXd350.628  220-240V Dali2 M7.2 | 46 W | | | | |
| 187336 | ECXd350.629 220-240V Dali2 M7.2 | 84 W | | | | |
| 187337 | ECXd500.630  220-240V M7.2 | 65 W | | | | |
| 187338 | ECXd500.631  220-240V Dali2 M7.2 | 90 W | | | | |
| 187339 | ECXd700.632  220-240V Dali2 M7.2 | 91 W | | | | |
| 187416 | ECXd 350.665 220-240V Dali2 M7.2 | 67 W | | | | |
| Ref. No. | Type | Max. output power at AC operation | 2D data | 3D data |
| --- | --- | --- | --- | --- |
| 187335 | ECXd350.628  220-240V Dali2 M7.2 | 46 W | | |
| 187336 | ECXd350.629 220-240V Dali2 M7.2 | 84 W | | |
| 187337 | ECXd500.630  220-240V M7.2 | 65 W | | |
| 187338 | ECXd500.631  220-240V Dali2 M7.2 | 90 W | | |
| 187339 | ECXd700.632  220-240V Dali2 M7.2 | 91 W | | |
| 187416 | ECXd 350.665 220-240V Dali2 M7.2 | 67 W | | |
| Ref. No. | Type | Max. output power at AC operation |
| --- | --- | --- |
| 187335 | ECXd350.628  220-240V Dali2 M7.2 | 46 W |
| 187336 | ECXd350.629 220-240V Dali2 M7.2 | 84 W |
| 187337 | ECXd500.630  220-240V M7.2 | 65 W |
| 187338 | ECXd500.631  220-240V Dali2 M7.2 | 90 W |
| 187339 | ECXd700.632  220-240V Dali2 M7.2 | 91 W |
| 187416 | ECXd 350.665 220-240V Dali2 M7.2 | 67 W |
| Ref. No. | Type | | |
| --- | --- | --- | --- |
| 187335 | ECXd350.628  220-240V Dali2 M7.2 | | |
| 187336 | ECXd350.629 220-240V Dali2 M7.2 | | |
| 187337 | ECXd500.630  220-240V M7.2 | | |
| 187338 | ECXd500.631  220-240V Dali2 M7.2 | | |
| 187339 | ECXd700.632  220-240V Dali2 M7.2 | | |
| 187416 | ECXd 350.665 220-240V Dali2 M7.2 | | |
| Ref. No. | Type | 2D data | 3D data |
| --- | --- | --- | --- |
| 187335 | ECXd350.628  220-240V Dali2 M7.2 | | |
| 187336 | ECXd350.629 220-240V Dali2 M7.2 | | |
| 187337 | ECXd500.630  220-240V M7.2 | | |
| 187338 | ECXd500.631  220-240V Dali2 M7.2 | | |
| 187339 | ECXd700.632  220-240V Dali2 M7.2 | | |
| 187416 | ECXd 350.665 220-240V Dali2 M7.2 | | |