The importance of DALI-2 – A standardised light management
VOSSLOH-SCHWABE – MEMBER OF THE DALI ALLIANCE
DALI, or Digital Addressable Lighting Interface, is a globally standardised, digital protocol language for two-way communication between lighting-control devices. It is based on the international standard IEC 62386 and the DALI Alliance specifications dedicated to lighting. Especially in indoor lighting, DALI technology is widely used and accepted. Vossloh-Schwabe is one of the longest partners of the standardisation of the DALI Alliance and conforms to the latest DALI standards. Due to the conformity of the standards of the DALI Alliance, Vossloh-Schwabe promises an improved interoperability of VS products with the system of different manufacturers.
---
WHY IS DALI-2 IMPORTANT?
The DALI-2 interface enables extended functionalities, such as the parallel operation of several control units (multi-master operation) as well as the connection and operation of standardized light sensors, presence sensors and pushbutton-couplers on one control line. These functions have proven to be useful in frequently occurring lighting tasks.
---
HUMAN CENTRIC LIGHTING WITH DALI-2
There are many different combinations possible in colour control applications. For general lighting, a strong trend to tunable-white applications can be recognized. This is typically applied to simulate the color temperature change of daylight ("Human Centric Lighting"). For such kinds of applications, the so called DT8 (Device Type 8) standard of DALI is most appropriate. With DT8 one can easily set colour temperature and luminous flux levels, while up to 64 operating devices can be operated, since each DT8 operating device only occupies one DALI address.
---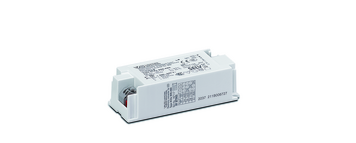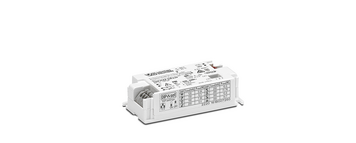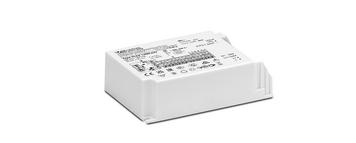 To cover these applications Vossloh-Schwabe offers their customers a wide variety of DALI-2 certified LED drivers. These LED drivers are available with different housing shapes, electrical specifications and integrated functionalities. An overview of some Vossloh-Schwabe compact DALI-2 LED-Drivers is shown in next graphic.
DALI-2 APPLICATIONS
For innovative manufacturers Vossloh-Schwabe offers intelligent control gears (LED drivers) to control and regulate LED light sources (LED modules). These luminaires can be used in many different applications.

Downloads
---